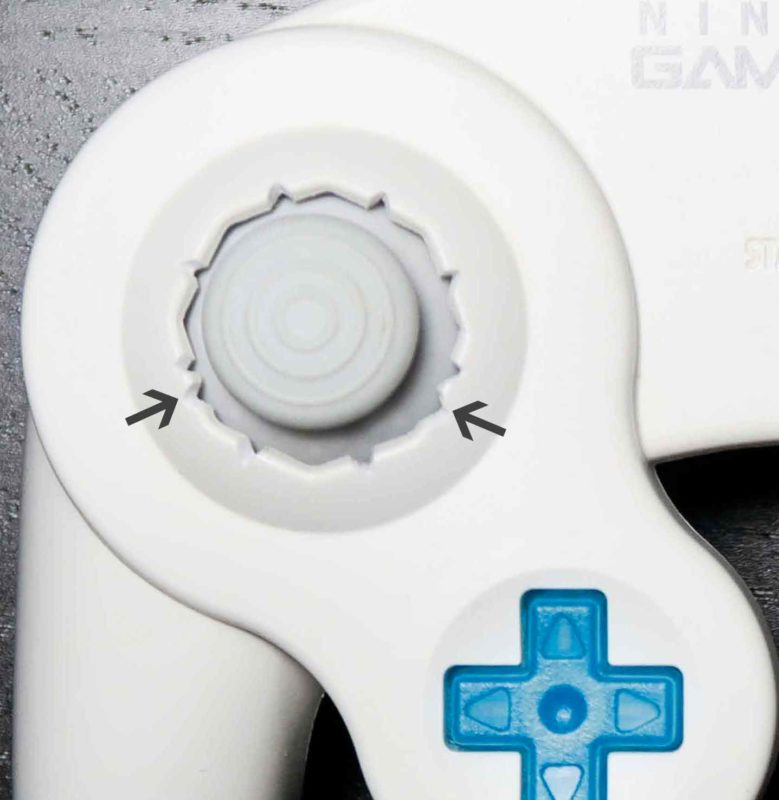 Shield drop notches
Never again miss that perfect shield drop.
SWEETSPOT NOTCHES
Hit the sweetspots at the ledge when recovering and precisely drift away from enemies.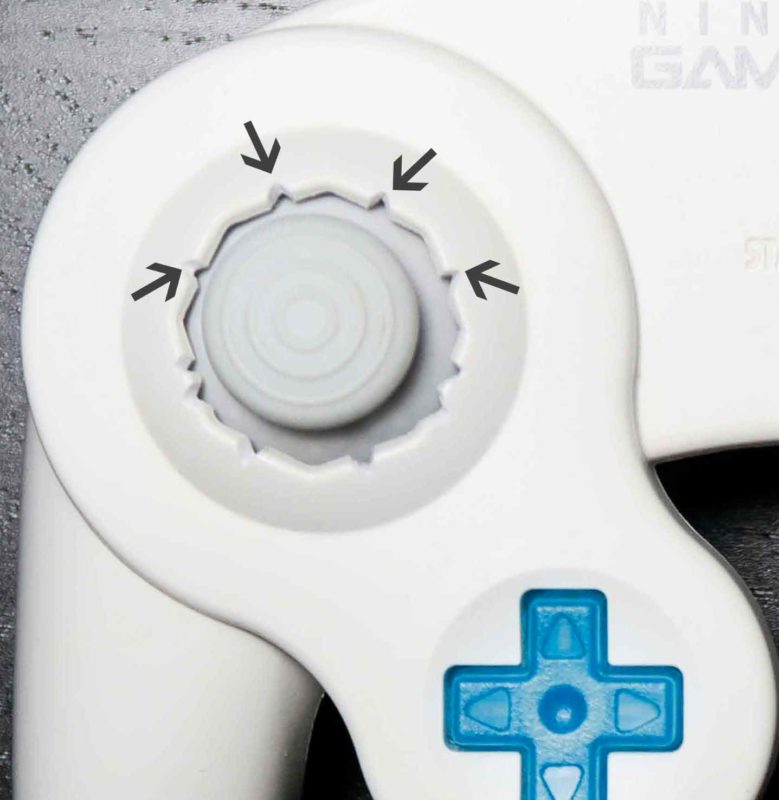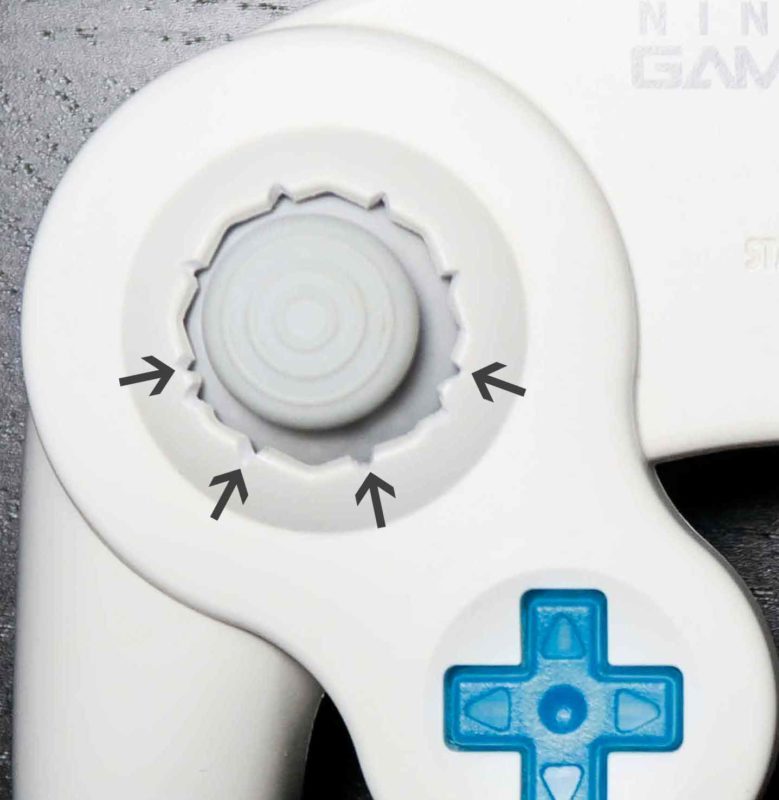 WAVEDASH NOTCHES
Opening up the minimum and maximum wavedash notches give you the best consistent movement options like a pro player.
C-STICK NOTCHES
Unlock the full potential of the c-stick. Whether you use tilt or smash attacks these notches will grant you extremely accurate attacks. The best use-case for the c-stick notches is '2-framing' at the ledge as a ledge guard.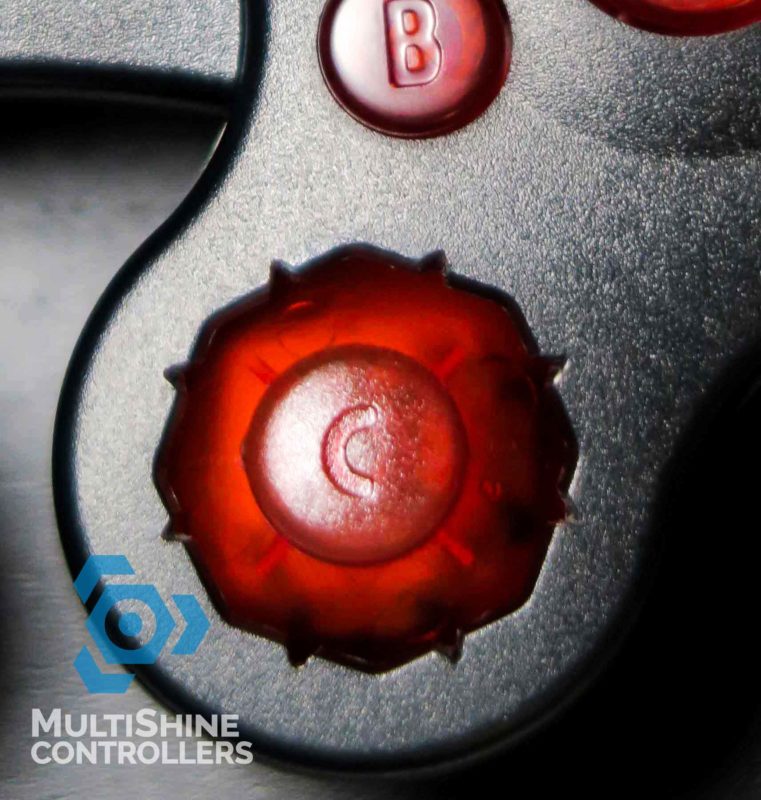 What are people saying about our controllers?
Absolutely love the controller.. already getting used to the notches after a few games and I'm ready to get ready for tournaments. Cheers. 10/10 order!
So far I'm in love with my Controller it really has helped me improve my tech skill & allows me movement that I really couldn't do that consistent on a regular controller. 10/10 definitely recommend if you looking to step up your skills & play competitive! 💪💯
Seemed pricey at first, but was absolutely worth it immediately after purchasing. Especially after being let down time and time again, just trying to find a decent controller- this one is fantastic. Would absolutely buy again.
This Melee Modded Controller includes:
Your choice of any OEM Nintendo® GameCube® Controller*‡
Shield Drop Notches + Wavedash Notches (Max & Min) + Sweetspot Notches

If you choose Full Left Notches you can only get Min Wavedash Angles. Shield drops + Max Wavedash angles cause issues when notching.

(2) L/R Mods of your choosing
Button Pad Perforation

We recommend Cutting L+R and Lessen Trigger Strain on L+R
Removing a trigger spring will disable light shielding.
More info on our modifications can be found here: Melee Modded GameCube Controller Info
Did you check out our controller review from Berleezy? Watch MultiShine Controllers Review
Please allow up to 1-4 weeks for a controller to be made and shipped out.
This product is not eligible for returns or exchanges.
If you'd like a more rare color controller or a mixed shell i.e. (white rear + black front) send us an email.
* Every controller is tournament-ready but might have scuffs as they're refurbished OEM controllers.
† Colored Button Set's Analog joystick, Z button, and triggers are left stock.
‡ Swapping and Greasing a stickbox will mitigate the number of times the snapback or dashback issues occur if it doesn't remove it completely.